Our scores
Fundustry Rotterdam    Fundustry Assen

Fundustry Nijmegen    Fundustry Eindhoven


Fundustry Antwerpen    Fundustry Harderwijk



Some of our reviews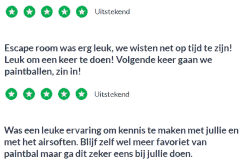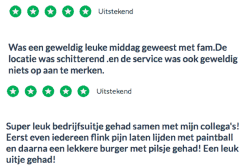 Facebook Reviews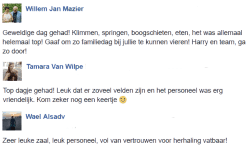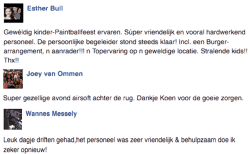 ---
These companies are already fans!
---
The best outing can be found at Fundustry!
You organize an event at Fundustry Events! With eight local venues and numerous activities nothing is too crazy for us!
For years Fundustry has organized successful outings. You tell us what you want to do and we create an outing based on your demands! You can choose from a number of different activities such as: quad biking, a skid course, off-road driving, paintball, drifting, and many more! In addition, Fundustry events offers extensive catering options to complete your outing.
With eight local venues in the Netherlands Fundustry Events is accessible to everyone. At our venues in: Assen, Eindhoven, Gouda, Harderwijk, Nijmegen, Rijkevorsel, Dordrecht and Rotterdam we have sufficient room to welcome small and large groups. In addition, the venues are easily accessible and offer sufficient parking spaces.
Why Fundustry Events? Annually we welcome over 200.000 visitors which leaves us with numerous positive responses. Fundustry Events offers many combination possibilities and offers relatively cheap outings. With all our venues we are always close by!
Fundustry Events outings start from only €19,95 per person! All outings include professional instructions and a free group photo. Choose from our outings or request a quote to put together an outing yourself. Please contact us to discuss all the options!